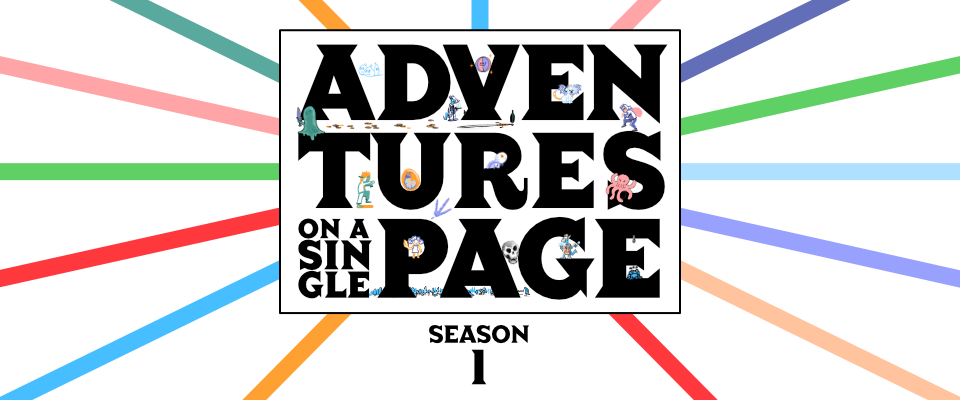 Adventures On A Single Page · Season 1
Here is the 10th adventure! The Nest takes the adventurers underground to rescue a heroic but reckless trio trapped in the heart of a nest swarming with… big ants?
We took the opportunity to correct a very small mistake on adventure #5, Lost in the Marshes: adventurers should not cover their own eyes, but the eyes painted on the hull of the boat.
Files
Adventures on a single page 1 to 10
12 MB
Feb 09, 2021
Adventure on a single page #5: Lost in the Marshes
522 kB
Feb 09, 2021
Adventure on a single page #10: The Nest
3 MB
Feb 09, 2021
Get Adventures On A Single Page · Season 1